UNSEEN PHOTOS FROM 80's BMX FREESTYLE

Summer 1984, Upland California.
I was just a seventh grade BMX nerd when I picked up a camera and started documenting my friends jumping bikes in the citrus groves, doing driveway freestyle tricks and carving bowls at the Pipeline skatepark. Twelve months later I was contributing photographer for the newsstand BMX mags and headed for total burnout. At the end of 1985 I walked away from it all and never looked back.
During this brief period I shot thousands of BMX freestyle photos and embedded myself into the frenzied scene developing around a new worldwide sport. For over 35 years, the pictures have been archived to a dusty file box in my garage.
Concrete and Smog pieces together my grainy BMX memories to show a nearly lost perspective of the legendary California BMX freestyle scene.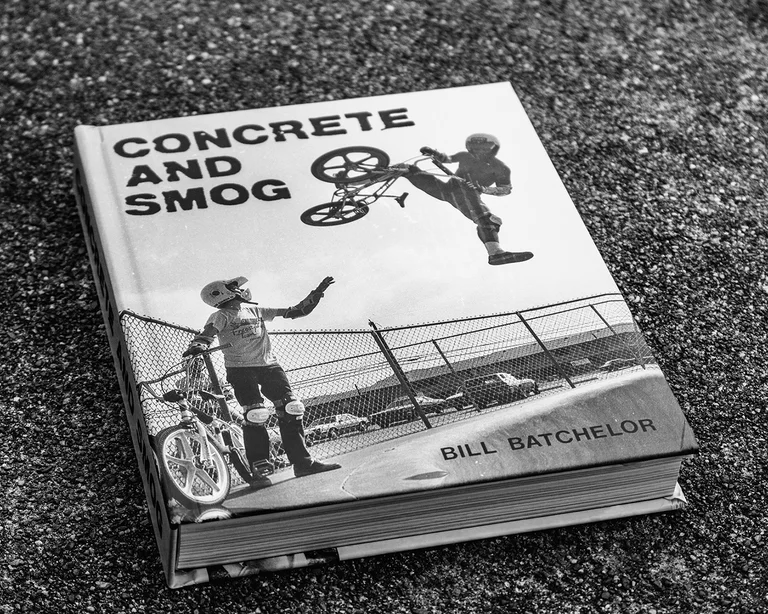 500+ original photos (over 400 never seen)
424 pages, 8.5x11" hardcover, black & white
Printed in the USA
ISBN 978-0-578-29101-7